10. We meet 12/11/14 from 10 to 1:00.
Our last meeting involved Mike and Pat and Tasha and all of us. Below you will find the "agenda for management class on 12.11.14" which I also emailed you.

Action Steps.

Let's focus on discerning the difference between a problem that can be solved, and polarities, like this one between stability and growth, which have to be managed.

I've also included Jenna's helpful email on how to refer to behavioral health. Nice job Jenna!

See you on the 11th, at 10:00 AM.

Andy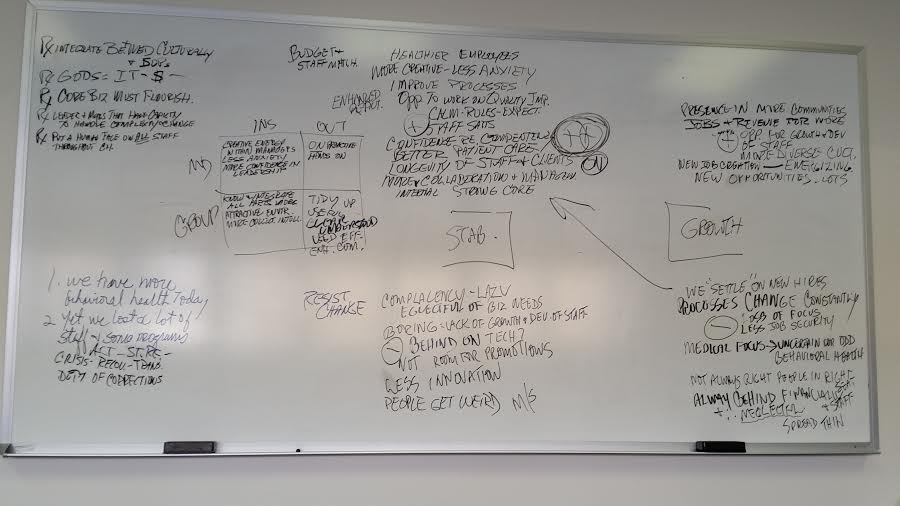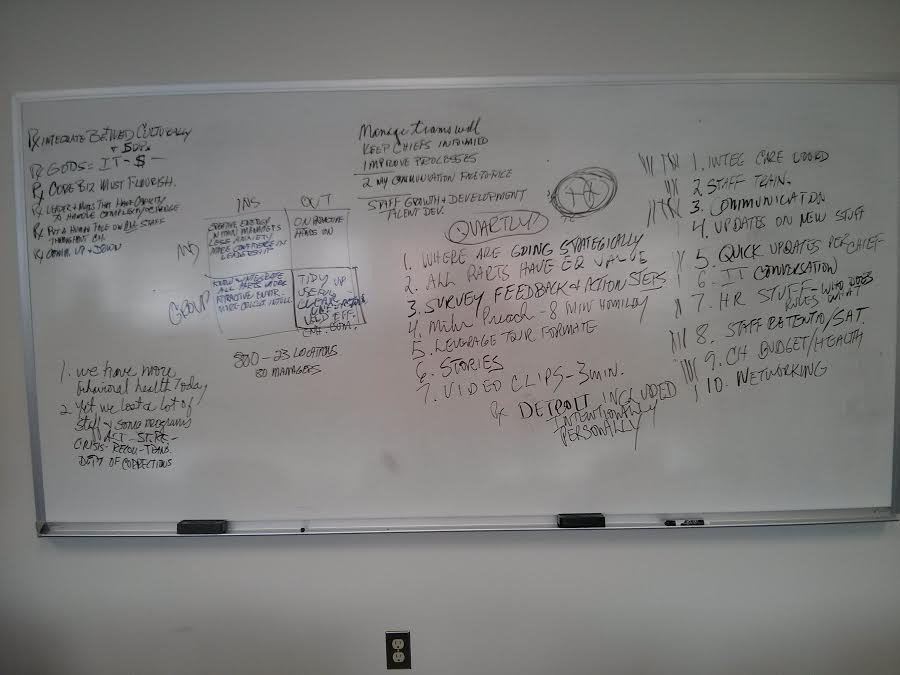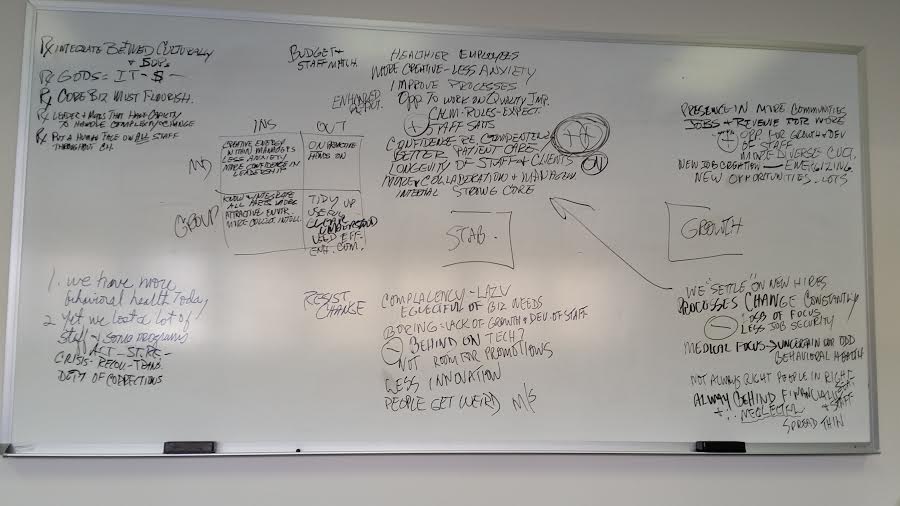 ---
Polarity Management - The model for learning how to work with unsolvable problems.