Class Five - July 10 - Case Studies and The Five Dysfunctions of a Team.
---
Case Studies
I come from a background where a great deal of learning took place through case studies. My recollection of those days is that it was pretty threatening to bring real case material to group supervision. Just like everyone else in the group, it was expected that I would make myself vulnerable to the learning process. Given that I don't enjoy being stupid, or looking stupid, I recall the anxiety ahead of my turn to present.

And yet, those years became immensely enjoyable. We all learned from each other as we explored and experimented with the theories and techniques we were learning from the very gracious supervisors we had. It was an apprentice/master relationship, and that experience made a permanent and positive impact on my life.

We aren't going to recreate my history. What was done, is done.

However, we are going to do something similar.

Below you will find a document that outlines a process for sharing your story. Download the document now and begin to gather your story for our next class on July 10.

The document is titled "Share Your Story CSHS."


---
Below you will find the PowerPoint I shared at Class Four on Tribal Leadership.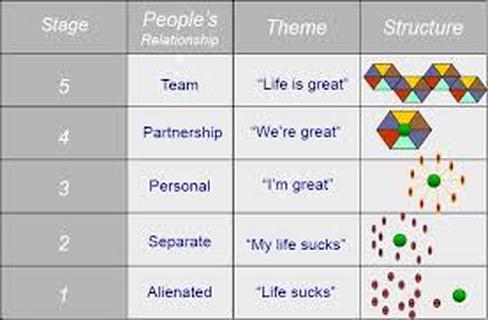 You can also go to
CultureSync
where you can find a number of tools developed by the people who developed the Tribal Leadership model for working with groups.
One of those tools is a
FREE download
, an audio of the book. I highly recommend it to you.
---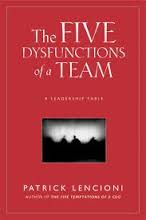 Now, it is time to read Patrick Lencioni's wonderful book on building teams.
This stuff works. I've used it in the past, and I'm using it right now. Lots of stories to share.
Dig in, read it, and bring your questions to class.
---