---
Spiritual Intelligence and the SQ21




You have arrived on this page because you are on a quest.

Maybe it is a quest for
Happiness
The Good Life
Perfect Love
YHWH
Peace
Heaven
Nirvana
Christ Consciousness
The Source
Wisdom and Compassion
Your Unique Self
The Face of God
​Or something that you just can't name.

We have been blessed by the fact that so many
Have gone before us
And graced us with maps of their quest.

Now, 21 Skills have been named.
Skills developed by those heroes who
have had the courage to grow,
and who have embraced the right to fail.

SQ. Spiritual Intelligence. The SQ21.
It is a tool.
Complete the self-assessment and you will see
Where on your quest
You have been
Are now
And your next steps.

A map for the journey
That will affirm you
And direct you
Inward, Onward and Upward

Toward the three faces of God.
The Infinite God, in whom we live and move and have our being.
The Intimate God, who is ever with us.
The Inner God, who is our Unique Self,
The Light shining within and through us.
---
June 8, 2016 I'll be with those from the Clinical Pastoral Eduction Association at an event sponsored by the Pastoral Care Department at Pine Rest Christian Hospital. A three-hour seminar on the SQ21.
---
I'm facilitating a workshop on the SQ21 in Kalamazoo, November 6, 2016 - at Transformations Spirituality Center
Cultivating Your Spiritual Intelligence
A four-hour workshop facilitated by Dr. Andy Atwood

With the publication of Cindy Wigglesworth's groundbreaking book, SQ 21: The Twenty-One Skills of Spiritual Intelligence, we all were given a framework for cultivating our spiritual life with intentionality. After years of research, it is now possible to measure one's level of development in each of the 21 skills, and to map out a path that will lead toward even more maturity, less drama, and greater peace and equanimity at home and at work. The SQ21 is faith-neutral. It is not about doctrine. It is about the ways in which one's holy longing for a deeper connection to the Spirit can be satisfied. Practical guidance will be given through handouts, videos, audios, conversations, maps and diagrams. Participants will be introduced to the SQ21 and Integral Theory. Anyone, from any perspective, will benefit from more spiritual intelligence.
---
Spiritual Intelligence and the SQ21 Online Self-Assessment

I began working with Cindy Wigglesworth"s program on Spiritual Intelligence in March of 2012. If you want to learn more about SQ, go to her website at
DeepChange.com.
Watch the 14 minute video of Cindy for a quick look.
To the left you will see a pyramid. At the bottom is
PQ, Physical Intelligence
. It is really hard to live well if your body is out of sync. On one end of the spectrum, think about how difficult it is to function when you have a bad head cold or an upset stomach. At the other end of the spectrum, consider how difficult it is to manifest optimal performance when your energetic field is blocked and you are in need of a release. This is the work where my wife, Jan, is absolutely gifted and you can learn about her
here.
IQ - Cognitive Intelligence
, is something with which we are all familiar. Cognitive Intelligence, around which there continues to be much debate, is a significant predictor of one's mental capabilities. The ability to handle abstract thought has its advantages.
Daniel Goleman and Richard Boyatzis were the ones who really popularized
EQ, Emotional Intelligence
through Goleman's books and his article in the Harvard Business Review. You can do a google search of Emotional Intelligence and find a lot of helpful resources. Self-Awareness + Self-Management + Social-Awareness + Social-Management. The more skillful you are in those four, the more functional you will be in your world.
Then, Cindy Wigglesworth added "the master intelligence," which she calls
SQ - Spiritual Intelligence.
EQ and SQ interact with each other, informing each other, and growing each other onward and upward.
Below you will find a quadrant map of the 21 Skills associated with Spiritual Intelligence.
Cindy has developed, after a great deal of research, the
SQ 21, which is a self-administered assessment of the degree to which you have developed each of the 21 skills.
It is administered online, takes about 30 to 45 minutes to complete. Within a short time you will receive your 18 page report. It will give you feedback and coaching tips, including "Next Steps" that you can take to evolve your Spiritual Intelligence. Because I am a Certified SQ 21 Coach, I have access to the many tools and resources that all of the coaches around the world are bringing together to help those who complete the SQ 21. This is truly exciting. It gives focus to the work I have been doing in Adult Development and Faith Development for decades.
---
---
Learn about SQ and Leadership from CBS Money
---
SQ21: The Twenty-One Skills of Spiritual Intelligence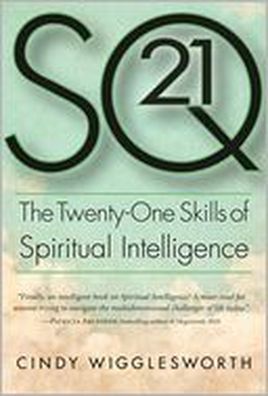 Published in October of 2012, this is the basic text for the SQ21.

In fact, if you look up SQ21 on Amazon you will find that my book review is the top one. I was able to read a galley print of the book before it was published and that gave me the time to thoughtfully write my review.
---
---
If you are interested, contact me and we can talk.
My fee for the SQ 21 is $250, which includes the SQ 21 + a one-hour debrief with me around your report + some tools that I have gathered and created for optimizing your learning and growth in the 21 skills.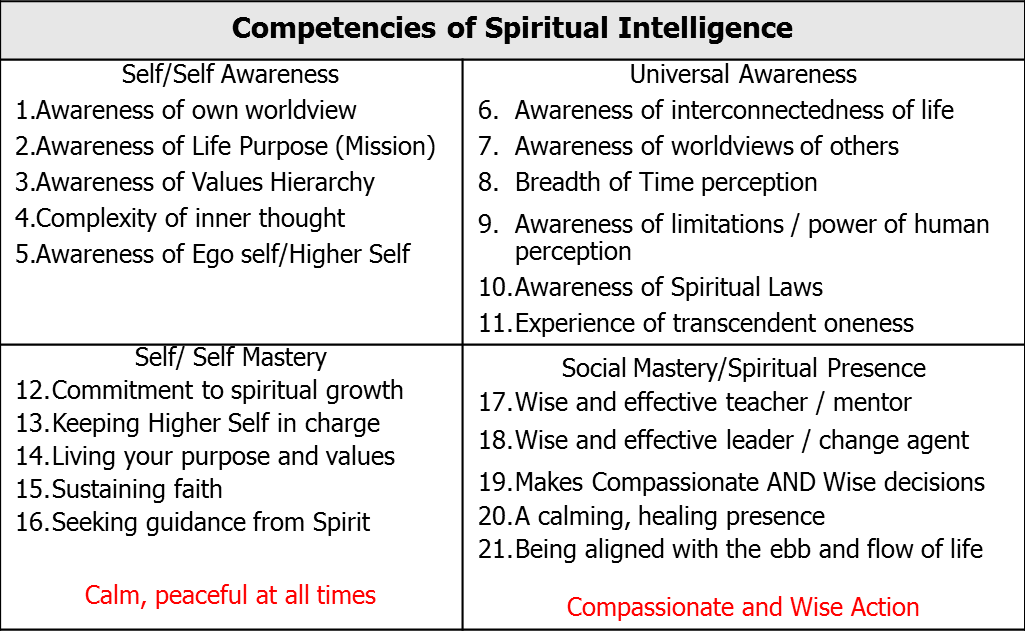 (A Technical Note for those interested in Integral Theory. Switch the lower-left with the upper-right quadrants and you will find alignment with Ken Wilber's Quadrants.)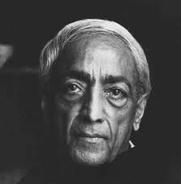 A powerful poem from J. Krishnamurti
that sums up my personal journey. Back in the 1980's I read a number of books by J, as he was called, including a two volume biography. There was also a video and now with Youtube, there are
videos and audios
of J's talks. Philosophers engaged in a quest for understanding. This poem, which you can find below in a separate document,
---
My Journey, from Place to Place to Place....
"My personal purpose in life is to explore, map, and guide people
to the Kin-dom of God."
If you find what follows to be full of self-indulgence, then please forgive me. It is that I found myself obligated in some way to be clear and honest about a small handful of the places, people, and ideas that have comforted me, and changed me. 99% of them have been left out, yet that which remains here is, as far as I am concerned, representative of something of my journey. My faith has evolved and grown deeper and deeper. I continue to explore, and I continue to map. Here is something of my journey within, and toward what I have come to call the "Kin-dom of God."
An audio on the places where I was shaped.
Eleven pictures, each of a sacred place on my journey. If you wish, click on the audio button below to hear a short story about my travels.
---