Atwood
+
---
Tools and Resources for "Integral Leaders"
Below, you will find a long list of tools and resources that have impacted my thinking and my practice. The blue title is a link that will take you to another website or document. I owe a great debt of gratitude to the many people that have been bold enough to think and write about leadership. Forgive me if I have not credited them in an adequate way.

Each of these is a gem, and I hope you discover the treasure here that has enriched my life and my work. I will be adding to this list as time moves along, so please check back from time to time.
---
For a thorough introduction to Integral Theory, click HERE.
---
The "Integral Leadership Manifesto" is a very long document. In fact, Brett Thomas and Russ Volckmann are co-writing a book that will be an annotated version of this Manifesto. Russ is the heart and soul behind the Integral Leadership Review.
I am a huge believer in Integral Theory and one of its avid practitioners. Integral Theory was developed by Ken Wilber, whom I've been reading and following since 1995. You can learn more about Integral Theory and its growing application to all walks of life by going to IntegralLife.com. Sign up and begin to expand your consciousness.
One of the very real and incredibly exciting developments to come out of the Integral movement has been the work done by Cindy Wigglesworth around SQ, Spiritual Intelligence. I am in the process of being trained by Cindy to use her SQ-21. Check it out at her website, DeepChange.com.
---
INTEGRAL LEADERSHIP: THE NEXT HALF-STEP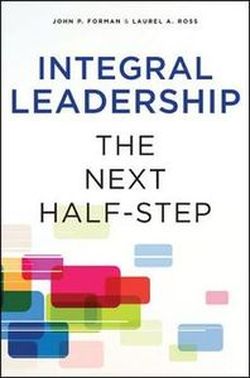 I'm tremendously impressed with this book. In fact, I could hardly put it down. Integral Theory can be pretty dense. What seems to be happening is that as time moves along, more and more people are working with Integral Theory and finding practical ways to use the model, and more common language for expressing it all.
Forman and Ross have done a terrific job of making Integral Theory useful.
If I were to teach a course on Integral Theory and Leadership, this would be the text at the center of the course.
The great axial period was 200 to 800 BCE. The second is about to emerge, and we are now taking "the next half-step" toward the Age of Integral. Everything seems to be pointing in the same direction.
I highly recommend this book, published by the State University of New York.
---
---
It is a big book that takes Integral Consciousness to new levels, and yet, I found it amazingly easy to read. Admittedly, however, the transforming ideas are on the cutting edge of my consciousness.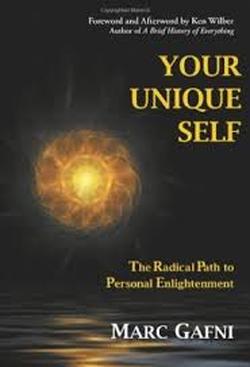 It has been suggested that we move from the FALSE SELF to the REAL SELF to the TRUE SELF and now, Gafni says we can move even deeper, to YOUR UNIQUE SELF.

False Self is the unhealthy self that is contaminated by the ego and its defenses.

Real Self emerges as we get healthy. I regularly reference James Masterson's list of the 10 characteristics of a healthy Real Self. Psychotherapy is focused on moving one from False Self to Real Self.

True Self is the Oneness we experience when we become conscious of the fact that we are all incarnations of One God and we become aware of the Oneness. One Taste. Contemplative practices take us there. The movement from Real Self to True Self is the work of Spiritual Formation.

Your Unique Self is the singularly unique way that the Divine experiences itself within and through you. God wants to have a cool experience through you today, as God so wants to have through everything.

Reading this book helped me to get it. Now, to practice it over and over again.
---
---
A Failure of Nerve:
Leadership in the Age of the Quick Fix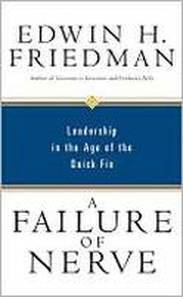 Edwin Friedman was a genius. He lived and worked in Washington, DC. A Rabbi, Friedman was a well trained and experienced family therapist who brought an incredible amount of insight to his work. He wrote two books before this one. The first, Generation to Generation, is a basic text on many a bookshelf among the clergy of many denominations. Next came Friedman's Fables, in which he tells stories that impart the truths of a systems theory perspective.

In this book, Friedman makes a powerful case for the importance of effectively managing "the emotional process" that is the fundamental process that must be managed in order to foster health.

Among all the books that I've read on leadership, this one is the most powerful. If I could recommend one, this would be it.
---
Rosalinde Torres - a TED talk that identifies the 3 core competencies of Leadership
CLICK HERE.
This is a wonderful 9:20 talk that identifies, based on solid research, these three competencies of leaders. First, the ability to look around the corner in to the future. Second, the ability to gather information from a very diverse group of perspectives. Third, the ability to pull the trigger and execute. This is a clear and powerful message.
---
Diagnosing and Changing Organizational Culture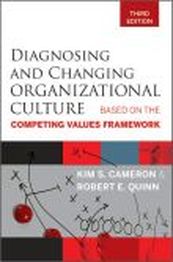 This is a very useful book. Cameron and Quinn are from the U of M and they have included their research as well as their tools, in this book. They claim that this is the most used framework for diagnosing and changing organizational cultures in mergers and acquisitions world wide. And, they claim that the curriculum at the School of Business is organized around their model of Culture + Creativity + Controls + Competition.

Everyone I share this model with "gets it" right away.
---
---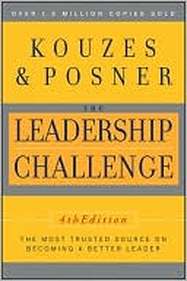 The research has revealed five practices that are common when leaders are able to make extraordinary things happen. Authors Jim Kouzes and Barry Posner call these The Five Practices of Exemplary Leadership®. They are:

1. Model the Way
2. Inspire a Shared Vision
3. Challenge the Process
4. Enable Others to Act
5. Encourage the Heart

I'm especially fond of this model, the book, and all the training materials they have available. In fact, if you click on the FREE ARTICLES tab on the left navigation bar, you will be taken to one of my articles that lists a bunch of videos about The Leadership Challenge that are posted on YouTube. A great way to learn!
---
---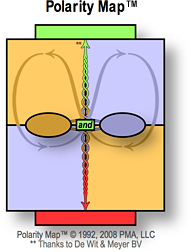 A mark of maturity is the ability to hold two contradictory ideas in one's mind simultaneously. Polarity Management is an incredibly useful tool for managing dilemmas. I use Polarity Management every day. I teach people how to manage dilemmas, which are unsolvable problems. Get the book! Go to the Polarity Management website for more resources.

You can download a terrific summary from Barry Johnson, and a paper I've written that compiles material from Barry's work, plus that which has been contributed from others. Both are right below.
---
---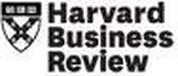 I've subscribed to the HBR since 1996. Frankly, I find about 3 articles a year to be worth their weight in gold. If you add that up, that's a lot of useful articles. You would find value in other articles, as well. The price is worth it. Every issue is stored on a shelf in my office.
---
---
Managing Transitions by William Bridges

William Bridges has sold more than half-a-million copies of his book, Managing Transitions. There are moments in time where change occurs, but then there are seasons of time during which transitions unfold.

There are articles available at the website that will help you to manage the transitions that are in your life and in your business. Bridges offers good, practical, common sense advice.
---
---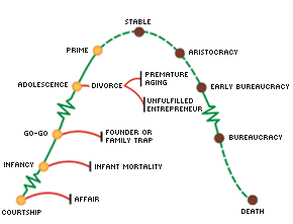 You will immediately notice the similarity between Dr. Ichak Adizes' model, and my River Map. In fact, a bell curve has been used for many, many years to model the life cycle of individuals, marriages, families, businesses, and so much more.

Watch Dr. Adizes' clip from a larger webinar, and sign-up for his newsletter, "Adizes Insight."
---
---
The E-Myth by Michael Gerber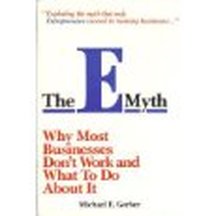 Gerber's gift is that he provides entrepreneurs with the basic tools to get their business organized and functional. Each book he has written is a variation on his basic theme, targeted at specific audiences. The E-Myth for Accountants, Attorneys, etc. E-Myth Mastery is terrific. What is his basic theme? Set your business up according to the "franchise prototype." Ray Kroc is Gerber's hero.

I especially like Gerber's books because he also focuses on the inside of the entrepreneur, not just the outside SOPs. I highly recommend Gerber's books.
---
---
Great Books by Jim Collins

Some of the best business books ever written. That's my opinion, and it's probably one that is also held by many others. Based on solid research, Collins has distilled down some impressively practical concepts around which greatness is built.

Take a look at the short video of Collins talking about HOW THE MIGHTY FALL by searching for it on google. You will see a remarkable similarity between the bell curve he uses in How the Mighty Fall, and my River Map.
---
Another Great Book by Jim Collins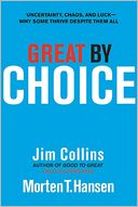 I haven't even finished reading this one yet, but it is solid. Watch for my review.
---
---
The StrengthsFinder by Gallup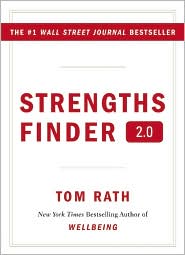 Dr. Don Clifton started the Strengths Movement some years ago, and then Dr. Marty Seligman really gave it a legitimate presence when he was elected President of the APA. Instead of focusing on psychopathology, the Strengths Movement focuses on human potential and human strengths.

I use the StrengthsFinder assessment often, which has been developed by the Gallup Organization. Almost everyone I work with takes the StrengthsFinder. Marcus Buckingham has led the way in bringing the Strengths Movement into the workforce. He has some good books, and some slick DVD materials.
---
---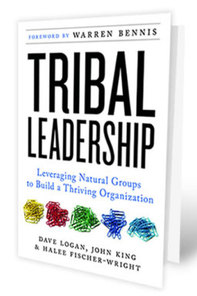 I am a huge fan of Tribal Leadership. In fact, I took the "Tribal Leadership Intensive I and II" telecourses in early 2011, along with a couple of dozen leaders from around the globe.

Birds flock, and people tribe. Tribes function at 5 different levels, and the Tribal Leader intentionally functions within the tribe in order to edify the tribe. The Tribal Leader works to uplift the tribe so that it functions at a higher level.

Please watch the video below for even more information.
---
---
Please Understand Me by David Keirsey

Dr. David Keirsey developed the "Keirsey Temperament Sorter" – KTS – some years ago, and he is a genius! Think about it. Over 40 million people have taken the KTS at about $15.00 each. The KTS is based on the works of Myers and Briggs, and is similar to the official Myers-Briggs Temperament Indicator, which is published by CPP, Inc. Keirsey's website is set up to lure you in. You have to complete the survey before you find out that you have to pay for it. But, if you are looking for a reliable assessment from a time tested source, this is it. And remember, the MBTI is the oldest assessment tool, and so it is one with a lot of research behind it. It is one of the four assessments that I routinely use when conducting pre-employment, or positioning, evaluations for the businesses with whom I work.
---
---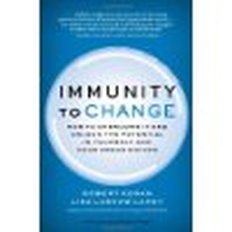 Robert Kegan is well known for his work on the evolution of human consciousness. It seems to be the fact, as reported by Saints and Sages for thousands of years, that we do grow up from one stage to the next, in an orderly way.

And yet, so many of us get stuck at one stage, and our growth is halted. Kegan and Lahey have discovered our "Immunity to Change."

I found this book to be so helpful that I wrote a book review of it, and you can find my review by clicking on the title above.
---
---

Verne Harnish is the "Growth Guy," and his book is terrific. If you don't have a copy of Mastering the Rockefeller Habits: What you Must Do to Increase the Value of Your Growing Firm, then now is the time to pick one up. Practical stuff. This is not a book of theory, but one of practice. Harnish is famous for his 1-page strategic plan. My good friend Tom Roe put me on to Harnish, and I'm glad he did. I've used this material daily. Of course, just like any map, having it in hand and actually using it are two different things. I'm glad I have this map, and I use it.
---
---
Here is the 2007 American Family Business Survey, as conducted by MassMutual, Kennesaw State University, and the Family Firm Institute. It has been five years since the last survey, and the trends are clear - more optimism about the future, marginal urgency about succession, more women leaders, higher ethical standards, growing professionalism, more cohesion around core values, and a shift in those who are considered to be the most trusted advisors to the leaders of family owned businesses.

This 12-page Executive Summary indicates the trends, and has the statistics to support the directions these 1000 family businesses are taking. As you develop your strategy for the future, compare your West Michigan family business to this sample of family owned businesses from across the United States.
---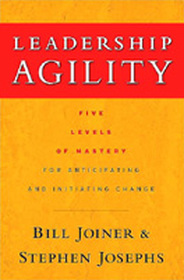 Bill Joiner wrote this book with Stephen Josephs, but it is Bill and his wife Debra that I have come to know. They are good, gentle, smart, and dedicated people.

My fascination with human development has been enlightened by the research and model presented in this book. Leaders grow up, and their consciousness grows up, too. Stage by stage, leaders mature. I've received some training from Bill and Debbie, and I'm certified to administer their Leadership Agility 360.

If you want to assess your own level of Leadership Agility, the 360 is the tool to help you. If you are interested in taking an honest, in depth look at yourself, and growing from there, let me know.
---
---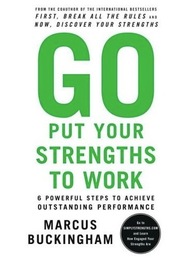 Dr. Don Clifton started the Strengths Movement some years ago, and then Dr. Marty Seligman really gave it a legitimate presence when he was elected President of the APA. Instead of focusing on psychopathology, the Strengths Movement focuses on human potential and human strengths.

I use the StrengthsFinder assessment often, which has been developed by the Gallup Organization. Almost everyone I work with takes the StrengthsFinder. Marcus Buckingham has led the way in bringing the Strengths Movement into the workforce. He has some good books, and some slick DVD materials.
---
---
Another Useful Linked Resource Suggested by Emma from Nauset Regional High School