An Integral Perspective on Communities of Faith

Church. There are a lot of Church buildings in our world. Within those buildings one can find communities of people doing their thing. There is a saying in the Kabbalist tradition, that if we all gathered around Mt. Sinai we each would have a different perspective on the mountain, and each perspective would be our unique letter in the Scroll of God. Yes, there are many churches and many perspectives.

Those who have studied adult development tend to agree that we move up from Warrior to Tribal to Traditional to Modern to Post-Modern to Integral. We each follow that path on our own personal journey. We also follow that path as communities of faith - called Churches by one name or another. Here are some that well represent the good and valuable perspective offered by each level.
---
The WARRIOR Church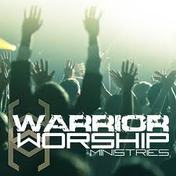 Frankly, I've had to search the internet for a good description of a warrior church. This is the best I could find.
CLICK HERE
. I used to hear about spiritual warfare from clients. That was back in the 1980's and early 90's, but I don't hear that sort of language anymore. Not in years. I suspect that is because the center of gravity for churches is moving up. Most churches are Traditional to Modern. After that, there aren't many faith communities.
---
---
The TRIBAL Church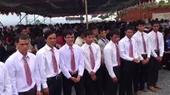 Right here in Grand Rapids is Tribes Church. I've met Pastor Dawn and know something of the story of her church. It is much organized around her charismatic personality and her powerful preaching.
CLICK HERE
. A tribal church is organized around a chief or a chieftess. If you go to the linked page, toward the bottom you will find another link on Dawn's page to Tribes Church. She is at the center.
---
---
The TRADITIONAL Church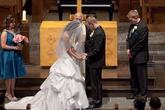 I could have placed a picture here of almost any church. The traditional church is identified by its codes, creeds, rules and roles. I was raised in a traditional church and I went to two seminaries that represented their traditional denominations. These are good and wonderful places where order and structure is maintained, where community is cherished, where consolation is given in times of grief. When these churches lean toward being more progressive, toward being more modern, they entertain wonderment and exploration. They make room to roam. When they lean in the other direction, they are strictly doctrinal and inclined toward structure and dogma. We need structure. Without it we have chaos in our world.
Joel Osteen, pastor of Lakewood Church, the largest protestant church in the United States, is a healthy example of a traditional church and traditional world view. He has a lot of videos on youtube.com and
his website is full of videos.
---
---
The MODERN Church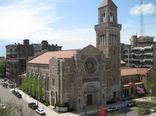 Recognize this beautiful church? Fountain Street Church in Grand Rapids. "Free the Mind. Grow the Soul. Change the World." When I think of a truly modern church in our community I think of Fountain Street. I remember Dr. Duncan Littlefair once saying the Fountain Street Church was one of the great liberal churches in America, "A Church that believed in no universal truths." Everyone was encouraged to think for themselves and to find their own way, their own truth. Without adequate wonderment the Spirit is stifled and Evolution Itself is held back. That is not a good thing.
---
Meeting Jesus Again for the First Time by Marcus Borg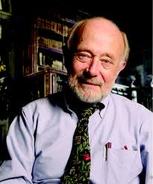 It was back in 1995 or so, and thanks to the kindness of what was then Christ Community Church in Spring Lake, MI, I was blessed with the opportunity to hang out with Marcus Borg, and about 15 other committed seekers and thinkers over a long weekend. The group of us were gathered together at Barothy Lodge on the Pierre Marquette River for a chance to engage each other theologically. Marcus was brought in to add some spice to our already hot discussions. Late into the night, we talked about who Jesus really was, and how we might follow the way.

Borg has a number of wonderful books. He was an excellent teacher, and a very clear writer. His thinking fits the Modern Church well. The YouTube video is titled "Marcus Borg - Christianity as a Spiritual Path."

Marcus passed away on January 21, 2015. Too young, he was.
---
Richard Rohr - Franciscan Monk, Author, and Speaker.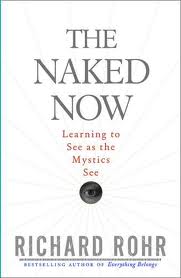 From Publisher's Weekly: "Franciscan priest and spirituality author Rohr (Everything Belongs) again brings his energy to the reclamation of the Christian mystical tradition. He has a lot of scripture on his side, with many citations from the gospels and epistles. He also offers a distinctive definition of prayer as a nondualistic way of seeing the moment. To see as a mystic sees is to pray continually, as scripture enjoins. Some of his criticisms of institutional forms of religiosity as a barrier to seeing with insight are familiar. Yet his understanding of prayer as a tool for contemplation and transformation is forcefully argued. The somewhat theoretical re-reading of Catholic Christian tradition is brought down to earth by a series of appendixes that contain practices for those who want to know what to do; attaining insight is not self-evident nor is it easy. Rohr is enriched by other world religious traditions, but clearly knows his own. Those interested in contemplative Christianity, and particularly Catholics interested in their own tradition, will benefit from this book." (Sept.) Copyright © Reed Business Information, a division of Reed Elsevier Inc. All rights reserved.

Larry Terlouw, a fellow member of "The Church of the Crooked Chalice" that I've be a part of since the mid-1980's, gifted all of us Church members with this book at Christmas, 2010. What a wonderful gift from Rohr, and from Larry. The contemplative tradition, with which I so strongly identify, is edified in The Naked Now. Rohr has some newer books which our family has found wonderfully helpful. Falling Upward is on the first and second halves of life. Immortal Diamond is about the search beyond the false self to the True Self that is within each of us. Richard Rohr is wonderful and I have been greatly helped by his writings. In fact, I'd say he is an Integral Christian. Here is a video from Rohr on the Immortal Diamond.
---
---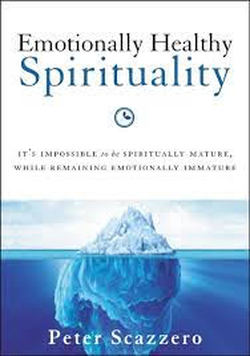 ​I've written one of my sort-of book reviews on Peter Scazzero's book and you can download it by
CLICKING HERE
.
Solid stuff here on emotional health and a solid introduction to the contemplative life.
Read my review.
---
The POST-MODERN Church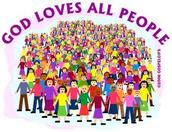 The closest thing to a post-modern church that I'm aware of is the wonderful work that is being done by the Unity Churches in our community. They do truly love all people. I've led worship at two Unity Churches and in both places I found great warmth and acceptance. The Course in Miracles might be characterized as their scripture, although that isn't really fair to say. They embrace a wide, wide array of thoughts and treat them all with a great deal of respect. Diversity of thought, and diversity of people - that's what the post-modern church is into. Come one, come all! Everyone is welcome, and they really mean it. I should add that some in the Emergent Church Movement likely fit into this category too, but I'm not familiar enough with them yet to know where they fit on the spectrum of churches.


I've decided to add a short clip from Rob Bell's conversation with Oprah. The whole thing is about an hour long. Rob was the pastor of Mars Hill here in Grandville, and he and his family are now in California. Sometimes there isn't room in the traditional church for post-modern spiritual seekers.
---
Another way to get at the post-modern movement is to look at the SPNR movement,
Read this article
on "Spiritual But Not Religious." See if it fits you.
---
The INTEGRAL Church

There aren't Integral Churches, yet. Oh, there are a couple, but none around here. They don't organize well and it takes a leader or two or three to be able to intentionally craft such a thing. The Integral Church is known for its appreciation for Evolution as the fundamental organizing story. "In the beginning... " It is a long story of creation's blooming. There are some who are foraging out into the future. Some are guru's like Andrew Cohen. Some are pastors like Rev. Tom Thresher and Rev. Paul Smith. Some are really big organizations like the
Center for World Integral Spirituality
. This is, rather literally, the cutting edge.
---
---
Integral Christianity by Rev. Paul Smith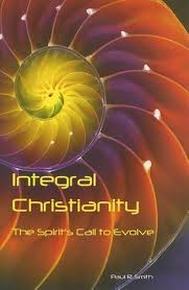 Paul Smith wrote this wonderful book at the age of 74. He is yet active as a pastoral leader at Broadway Church in St. Louis, where he has been for 48 years.

Paul has created a real gift for us. He has taken Integral Philosophy and turned it from a dense theory into a brand new way of appreciated the Christian faith. This book, like no other I've seen, lays out in the most readable language yet, the stages from the tribal church, to the warrior church, to the traditional church, to the modern church, to the post-modern church, to the integral church. Along the way he present insight on how to read the bible in a Jesus friendly way, stage by stage.

In Part II of his book, Paul talks about states of consciousness, and what he calls "The Jesus Zone" of consciousness and how that is different from Martha's, and Mary's.

Ken Wilber's quadrants are integrated by Paul in Part III, where he talks about three standpoints. There is the "It" standpoint manifested in the Infinite (Panentheistic) Face of God. Secondly, there is the Intimate Face of God. Then, the Inner Face of God. Paul integrates these three faces of God with the Trinity, and goes on to talk about how we need to own our own divinity. He introduces the "Wilber-Combs Lattice" with his own version of "Religion and the Escalator." Religion is supposed to move us up stages while deepening our states of consciousness along the way. Paul closes this part of his book with a look at the Integral Church.

Part IV is about the shadow, the unintegrated parts of us that block us from growing spiritually. He introduces shadow work and the necessity of doing this important work.

Part V is about the steps that can be taken, the practices that can be exercised, to increase one's spiritual altitude and depth.

Additionally, I have audios of Paul Smith and Ken Wilber, some hours in length, where they dialogue about the book, Integral Spirituality, and the emerging Integral Church.
---
Ken Wilber and Paul Smith - Audio 1
The Tribal Church, and the Warrior Church
Ken Wilber and Paul Smith - Audio 2
The Traditional Church, and the Modern Church
Ken Wilber and Paul Smith - Audio 3
The Postmodern Church, and Beyond
Ken Wilber and Paul Smith - Audio 4
Mysticism in the Church
---
---
Rev. Tom Thresher's excellent book on Integral Church for the 21st Century.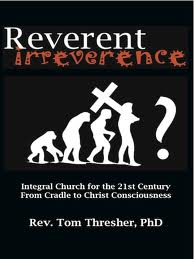 Tom spent his 20's roaming around the world of mind altering drugs. When he figured he had to get do something with himself, he went to Stanford University and earned an M.A. and Ph.D in economics. No small feat. Then came the call from God and he went to seminary and became an Ordained Minister in the United Church of Christ, a sister denomination to my own Reformed Church in America. Tom is the pastor of a small church in Washington state.

If you want to understand Integral Theory and see how this brilliant guy is using IT to structure the life of his congregation and ministry, then this book is for you.

I'll add more to this when I've got some time.
---